Performance First
Soldier Equipment Expo 2013, Ft Bragg
Reality
The Department of Defense has spent countless millions of dollars on marksmanship training programs, improved weapons design, better barrels, better triggers, enhanced optics, and creating more reliable ammunition to make the SOF Operator a superior marksman on the modern day battlefield
Unfortunately, all that is negated by radiant barrel
heat turning your hand into cooked meat!!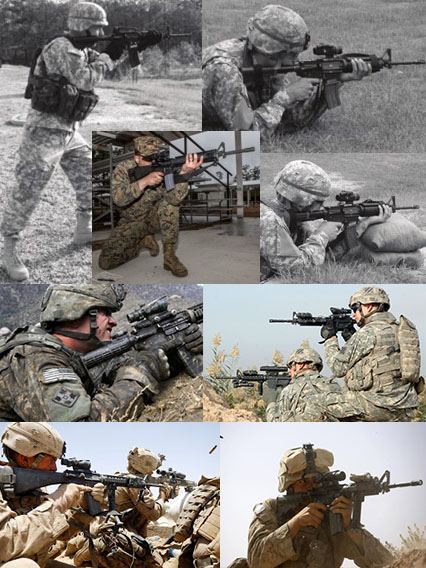 Finally, a handguard that does what it's supposed to do…

Shot Show Media Day 2016
6500rds fired, 120rds at a time full auto over a 3 hour period

Not a single heat complaint!!
Quad Series
U.S. Army Soldier Enhancement Program (SEP) Select

Configurable Series
U.S. Army Special Forces Command (USASFC)
PM Soldier Weapons (M4A1E1)

HK 416 Series
nTHERM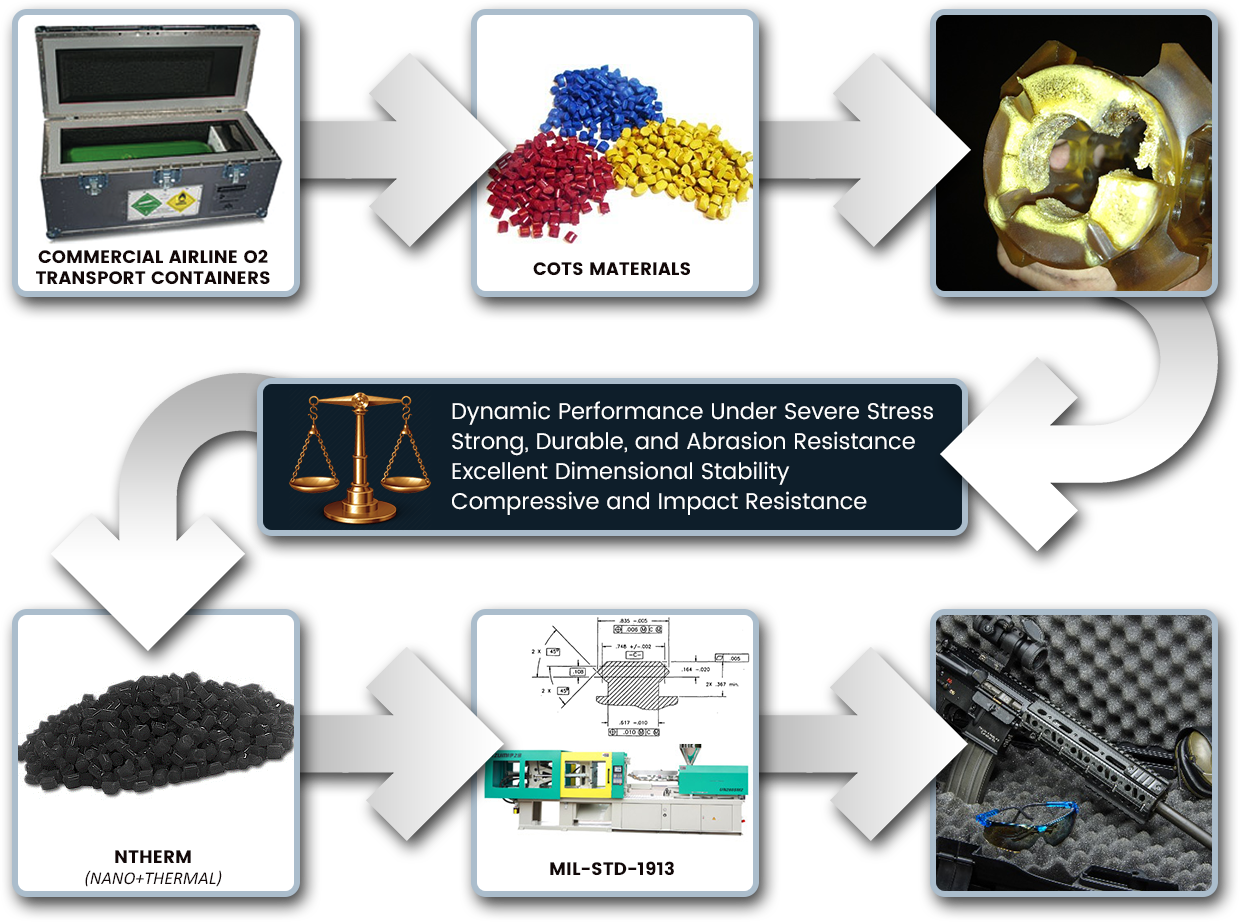 Don't Let Heat Ruin Your Shot - Protect it with nTHERMTM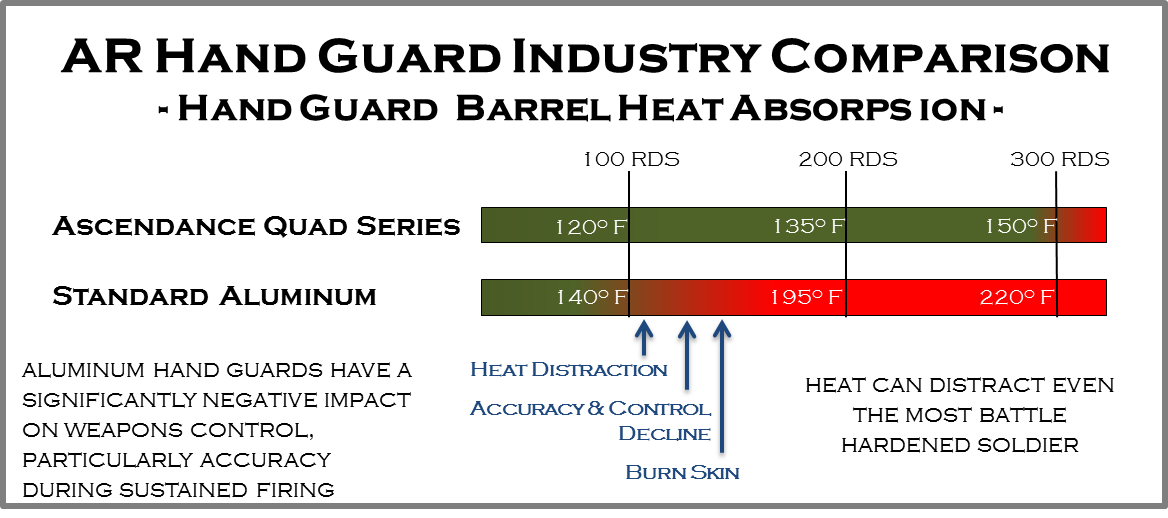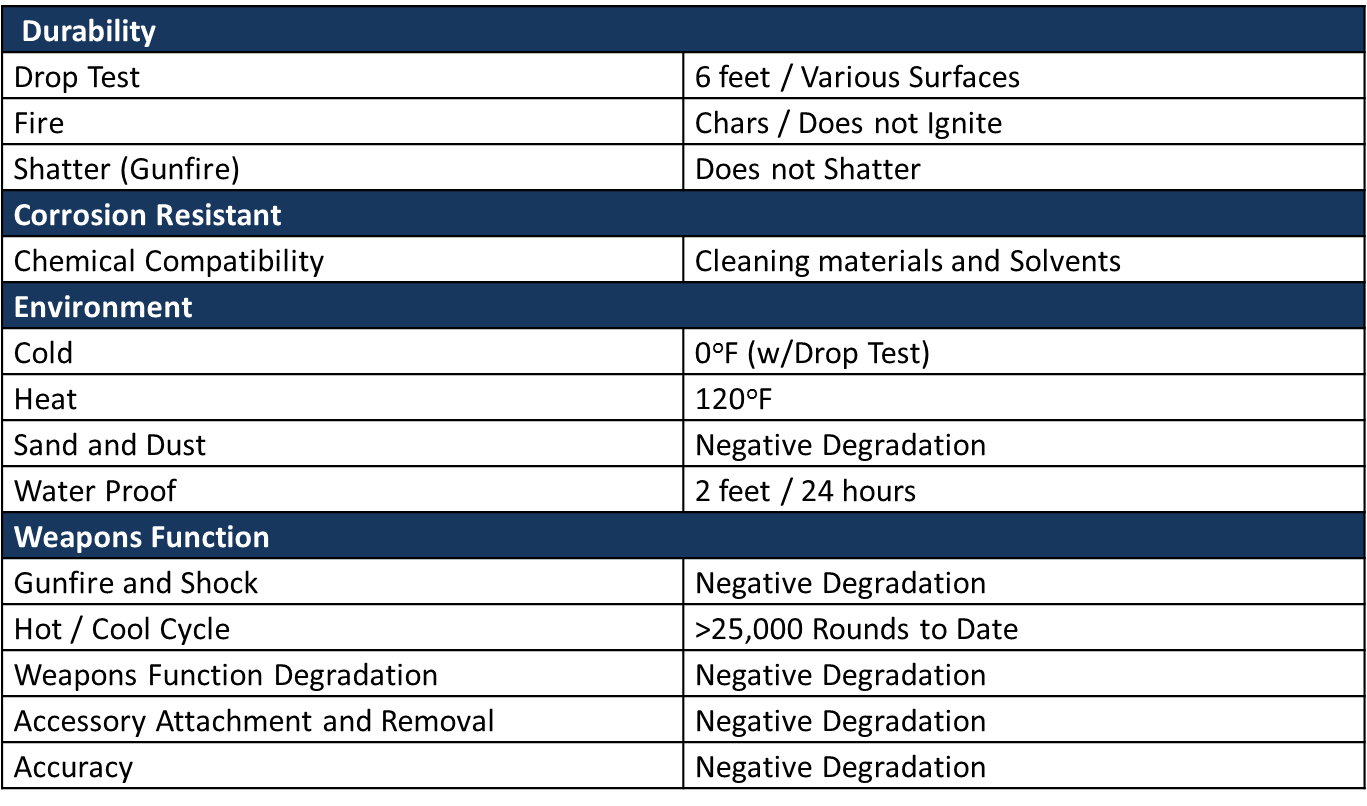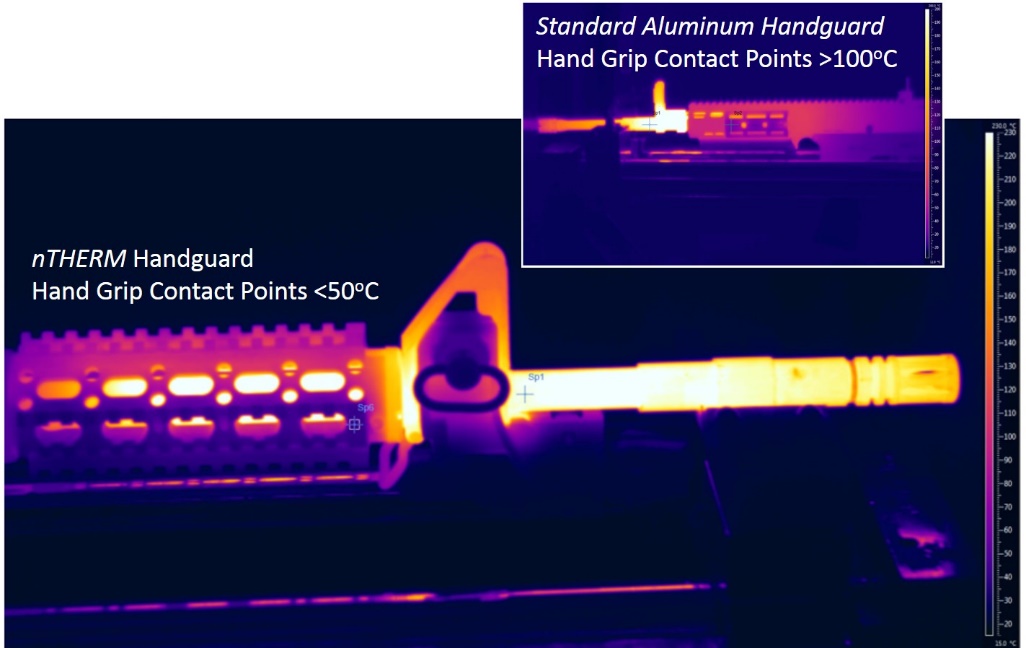 Industry Testing
Remington Arms Test Facility
210 Rounds M855 Ammunition
Shoot Time, 30 Seconds
Remington Test Results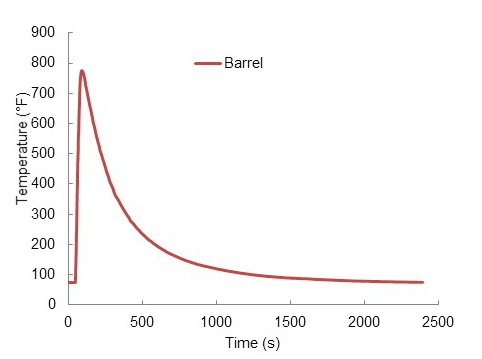 Barrel Temperature Comparison
Barrel Temp 90oF Cooler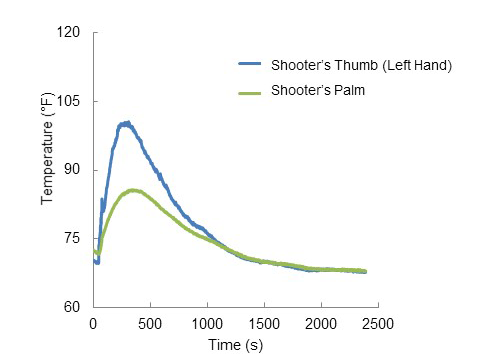 Points of Contact Comparison
(nTHERM vs. Aluminum)

Shooter's Thumb – 50% Cooler
From the Field
"After six months of testing the Ascendance International hand guards at our facility in Moyock, NC, we have determined that this hand guard is superior to any of the other hand guards currently on the market in its ability to insulate the shooter from the heat of the barrel and gas system."
David Northcutt

Director, Firearms and Explosives Control
Radix 556 Suppressor
Noise & Signature Reduction | Eliminates Blowback | Heat Mitigation | Excellent Bullet Stability | Reduces Contact Burns


| | |
| --- | --- |
| Length | 6.1" |
| Diameter | 1.75" |
| Weight | 13 oz |
| Sound Reduction | 35db Objective (Threshold 28db) |
Minute of Angle

< 1MOA
(current testing minimal affect)

Maintenance

> 5000rds*

Durability

> 15000 rds (TBD)
*Design allows cleaning to maintain performance and extend life cycle
Integrated Thermal Suppressed Upper
Option 2: 12" Suppressor Tamer Configurable nTherm Handguard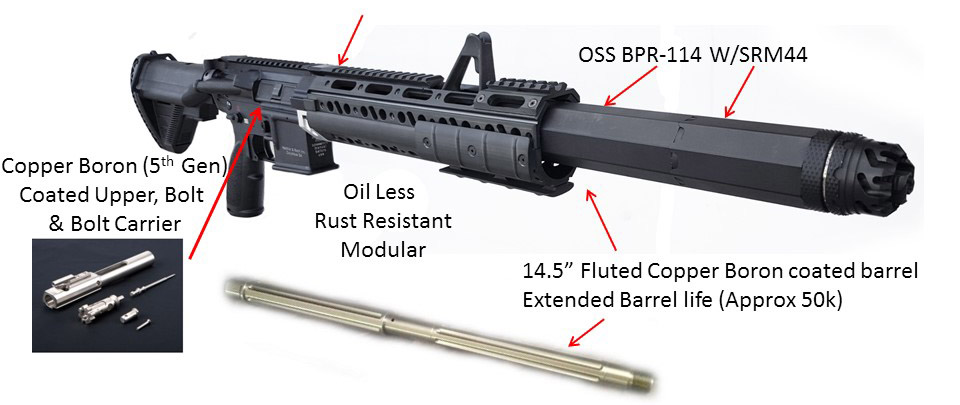 TSWG Test
Technical Support Working Group (TWSG)

20 Day Quick Response Prototype M4A1 and HK 416
Fort Bragg Test Participants
Canadian SOF
1st Special Forces Command
UK MOD
Navy Special Warfare
USASOC
Ft. Benning
NSWC Crane
TSWG/TOS/CTTSO
Final After Action Review Conclusion
Only the Ascendance polymer rail system allowed normal handgrip after 4 mags with the suppressor under rail.
Currently technology does not exist beyond Ascendance prototypes.
All personnel agreed the viability and need for a polymer rail to accommodate a suppressor under the rail.
Unanimous desire to develop a full polymer 12" rail in the future.
Recommended across all participants that TOS take on requirement to develop polymer rails systems for carbines.

"Twice as good, for twice as long"
Risk
Technology Readiness Level: 8 (Handguards) / 7 (Suppressor)
DOTMLPF